Jean Sachs, MSS, MLSP
Chief Executive Officer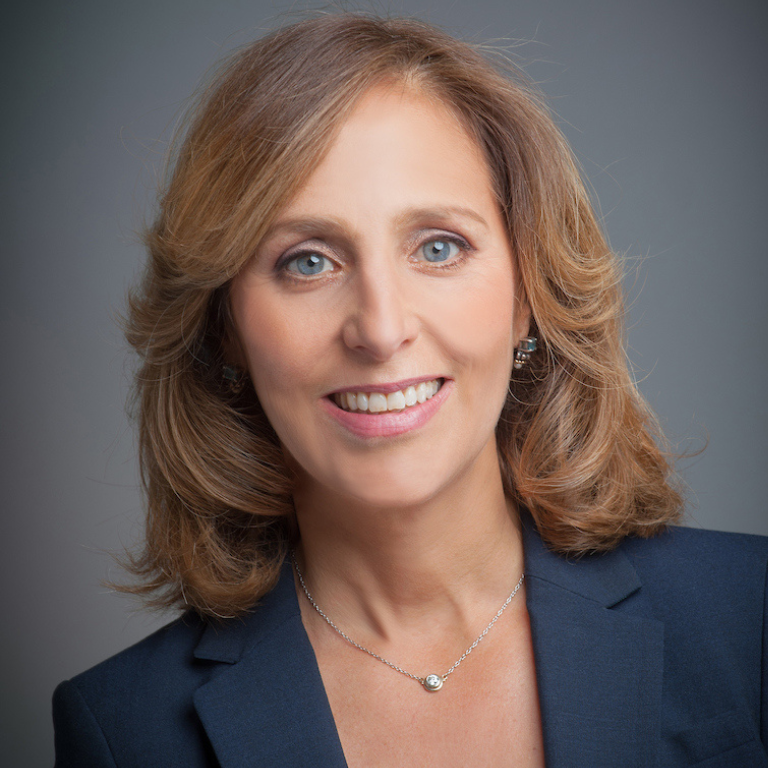 Highlights
Has been at LBBC since 1996 when she became the organization's first executive director; she was named CEO in 2008
Has grown LBBC's annual budget from $100,000 to $6,000,000
Is inspired by her mother's courage despite being diagnosed with breast, uterine, and, ultimately passing away from, lung cancer
Represents LBBC on the American Cancer Society National Breast Cancer Roundtable
featured_paragraph
Jean has devoted much of her professional career to educating and supporting those impacted by breast cancer. A social worker by training and at heart, she values making time to connect one-on-one with women when they are struggling with their breast cancer diagnosis. This keeps her grounded and deeply connected to the mission.
general_content
As CEO of Living Beyond Breast Cancer, Jean guides the daily and long-term success of one of America's most trusted breast cancer charities. Jean began her work with LBBC in 1996 when she became the organization's first executive director; she was named CEO in 2008. She also represents LBBC on the American Cancer Society National Breast Cancer Roundtable.
Living Beyond Breast Cancer assists more than 600,000 people affected by breast cancer every year by providing free, nationally recognized programs and services, including conferences, webinars, publications, peer support, and more. The organization has been awarded a four-star rating by Charity Navigator for 17 years, and in 2018 earned the Platinum Seal of Transparency from GuideStar. Both honors recognize nonprofit institutions that exemplify superior fiscal management and transparency.
Jean's compassion as a social worker is matched by her strong business and fundraising skills. She has grown LBBC's annual budget from $100,000 to $6,000,000, has diversified the organization's revenue sources, expanded staff capacity and diversity, and strengthened and expanded LBBC programming. She has seen the organization through the financial crisis of 2008, a global pandemic, and is now navigating the organization through uncertain times. Her skillful commitment to LBBC's vision — a world where no one impacted by breast cancer feels uninformed or alone — has cultivated LBBC from a small, regional nonprofit to a vibrant, nationally prominent organization.
Under Jean's leadership LBBC's excellence has been recognized through its receiving a three-year, $2.25 million grant from the National Philanthropic Trust; twice receiving a multi-year  grant from the US Centers for Disease Control and Prevention; and 7 consecutive years named Best Breast Cancer Blog by Healthline. Jean was named Breast Cancer National Leader of the Year by Breast Cancer Wellness magazine in 2014.
Jean brings a lifetime of women's advocacy experience to her role as CEO as a past legislative aide in the PA State Senate, a staff member at WOMENS WAY, and director of development at the National Breast Cancer Coalition.
Jean lives in Philadelphia where she is a proud former member of the board of directors for Friends of the Wissahickon (FOW), current member of FOW's Budget and Finance Committee, and a volunteer with SHARE Food Program.
quote_style_1
The most inspiring part of my job is being a part of helping women through a challenging, life-altering time, and watching them find their way.